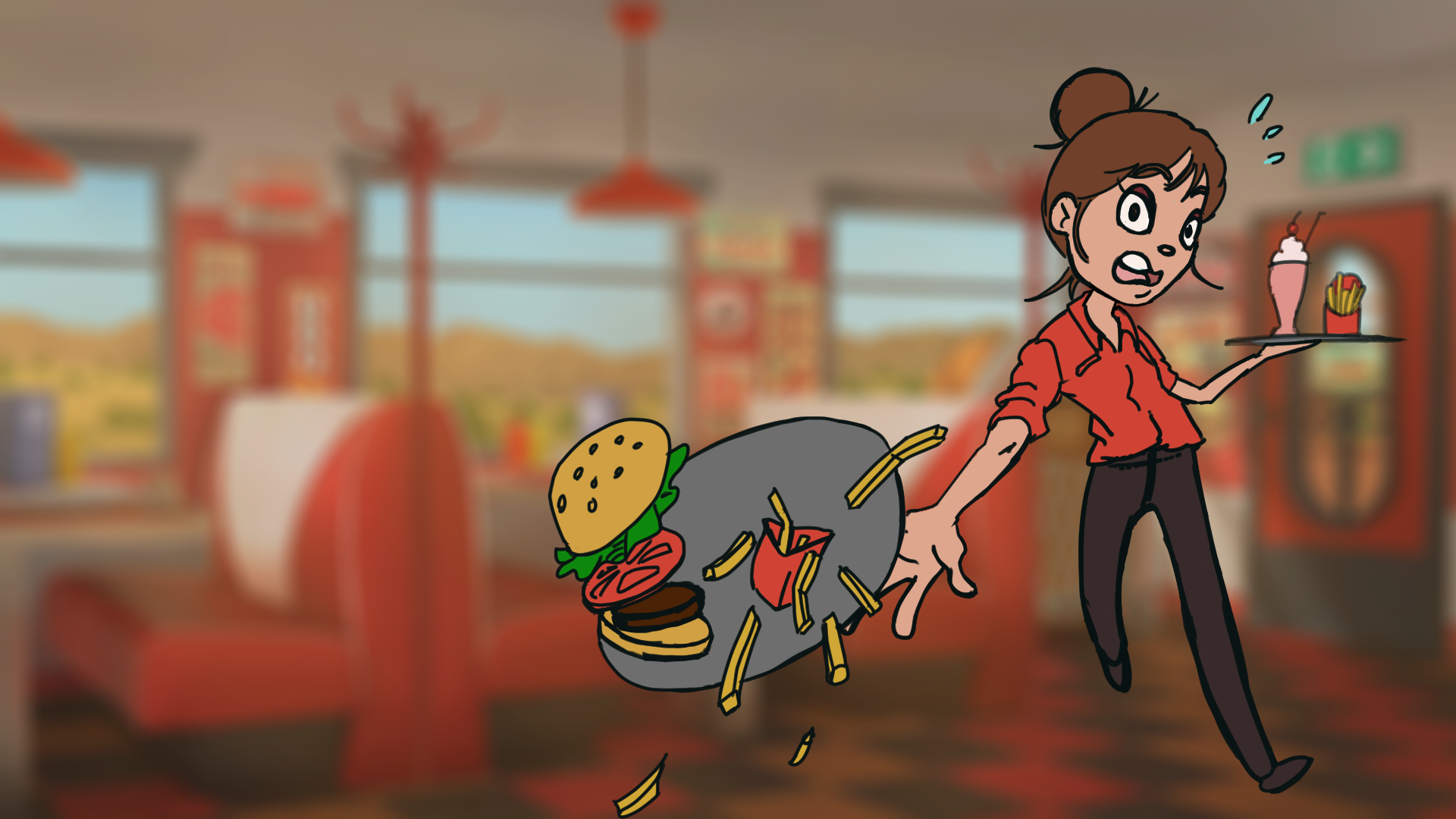 UnderStaffed
A downloadable game for Windows
UnderStaffed
Welcome to the world of under paid workers! In UnderStaffed it is up to you as our lovable heroine Barb E. Q. to deliver food to the hungry customers that await. Use Barb's special technique of THROWING A PLATE to send the dish flying to a customer for a faster delivery time and higher tip.

Mystical Lands
As you traverse through the food service world, discover great new opportunities such as -> <DEAR GOD INSERT THE SCREEN SHOT OF THE AMERICAN DINER>
and who could forget the home of the spaghet -> <I'M BEGGING YOU PUT THE ITALY LEVEL ON HERE>

last but not least we have the land of croissan -> <THIS ONE IS FRANCE SOMEONE NEEDS TO INSERT IT HERE>

So don't delay! Sell your labor for wage!

Controls